Press Interviews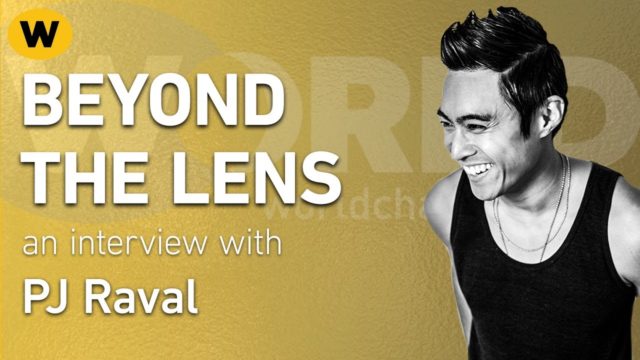 WORLD Channel Beyond the Lens: PJ Raval
MikeFree Show
Mike & Free interview PJ Raval, filmmaker and director of "Call Her Ganda", a preface to the virtual screening of the film and a Q&A with PJ on 10/29/2020.
---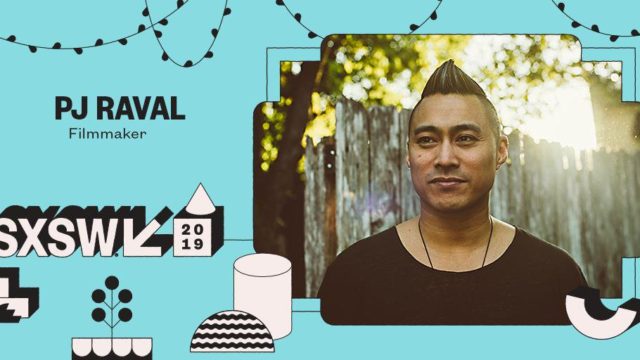 SXSW 2019 Keynote: PJ Raval
Named one of Out Magazine's "Out 100", PJ's documentary film credits include Trinidad (Showtime, LOGO) and Before You Know It (PBS). PJ's recent film Call Her Ganda is an intimate investigation into Jennifer Laude, a trans woman in the Philippines who was murdered by a US Marine. Theatrically released fall of 2018, Call Her Ganda is slated for US broadcast summer of 2019 and is currently nominated for a 2019 GLAAD Media Award for Outstanding Documentary. PJ is also the filmmaker behind the provocative and unapologetic Christeene music video series, hailed by the Hollywood Reporter as something you "desperately wish you could unsee." He is also part of the producing team behind Travis Mathew's psychological thriller Discreet and Ivete Lucas and Patrick Bresnan's documentary Pahokee. Also an accomplished cinematographer, PJ shot the Academy Award‐nominated Best Documentary Trouble the Water and is 2015 Guggenheim Fellow.
About SXSW: SXSW dedicates itself to helping creative people achieve their goals. Founded in 1987, SXSW is best known for its conference and festivals that celebrate the convergence of the interactive, film, and music industries. An essential destination for global professionals, the event features sessions, showcases, screenings, exhibitions, and a variety of networking opportunities. SXSW proves that the most unexpected discoveries happen when diverse topics and people come together. SXSW 2019 takes place every March in Austin, Texas.
---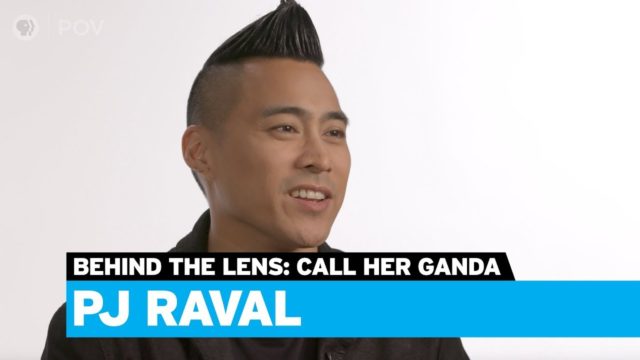 Behind The Lens | Call Her Ganda | POV | PBS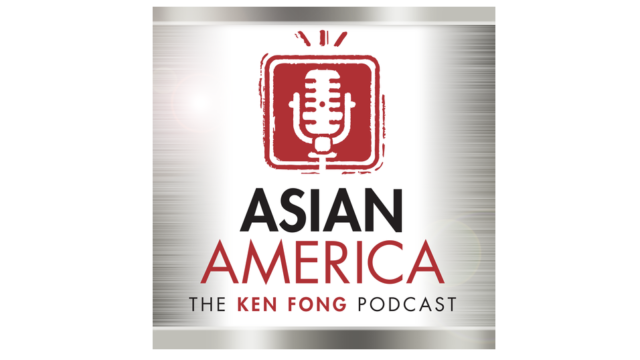 ASIAN AMERICA: THE KEN FONG PODCAST « » PJ Raval
Award-winning filmmaker PJ Raval shares about his documentary film CALL HER GANDA. PJ discusses why he was the right person to make this film, the controlling presence of the U.S. military in the Philippines, and why violence is so prevalent against trans women. (Intro: Bad Breakup)
---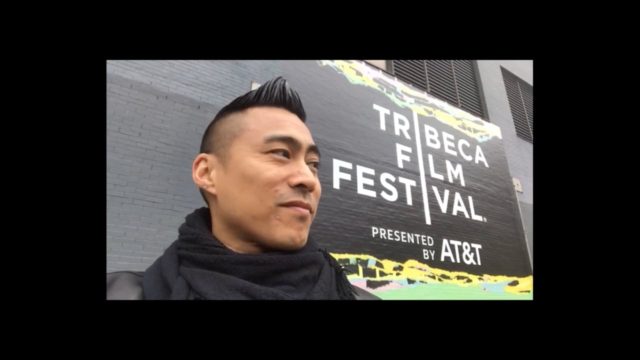 CALL HER GANDA at the 2018 Tribeca Film Festival
Filmmaker PJ Raval travels to NYC to world premiere his feature documentary CALL HER GANDA at the 2018 Tribeca Film Festival!
---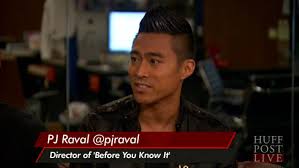 Huffington Post
BLOG POSTS:
International Documentary Association Jennie Livingston's 'Paris is Burning'
Huffington Post Gay Voices "BEFORE YOU KNOW IT: What We Can Learn From The LGBT Senior Community"
Sundance Blog  "The Golden Age of Creative Distribution Is Upon Us"
Firelight Media "The Fire Has Been Lit"
PRINT:
Strange Fire
Hammer to Nail Interview
Coronograph
DAZED
OUT Magazine
POSTURE Magazine
"100 People of the Year" OUT Magazine Dec 2010 issue
"Travels in a gay nation: portraits of LGBTQ Americans", Philip Gambone 2010
CNN feature interview, May 14, 2010, "Colorado town a haven for transsexuals"
Out.com Magazine "Need to Know: PJ Raval" interview, May 2010, by Joseph Hassan
Outcast Radio interview, KOOP radio, July 2009, Host: Heath Riddles
"Philippine Daily Inquirer" (Philippines) 22 February 2009, pg. G1, G3, by: Ruben V.
Nepales, "Fil-Am's docu vies for Oscar"
"Philippine News" (Philippines) 27 February 2009, Vol. 48, Iss. 29, pg. 1, A7, by: Janet Susan R.
Nepales, "Pinoy cinematographer walks the Oscars red carpet"
Moving Pictures Magazine featured article "Trinidad: Man to Woman" 2008
indieWIRE LAFF 08 interview
indieWIRE LAFF 08 Notebook "Top Docs 08"
author: Michael Lerman
"25 New Faces in Independent Film", Filmmaker Magazine, Summer 2006
Rare Austin Magazine, The Film Issue, Sept 2008
Lstyle Gstyle, cover feature, Jan 2009
Austin Chronicle, Welcome to the Neighborhood, author: Shawn Badgely, August 2008
Austin American Statesman "A fascinating visit to the sex change capital of the world"
Author: Chris Garcia August 08
Markee Magazine, author: Chris Bunish, September 2005
Austin Chronicle, "Crew Stories – PJ Raval, Cinematographer", June 17, 2005
American Cinematographer "UTA Student Earns ASC Heritage Award", Short Takes, Author:
Stephanie Argy, Volume 86, Number 5, May 2005.
In Camera on Campus, Kodak Publication, April 2005
ICG – International Camera Guild Magazine, "Higher Learning: Cinematographers reflect on film
school education" author: John Palvus, December 2004